Biography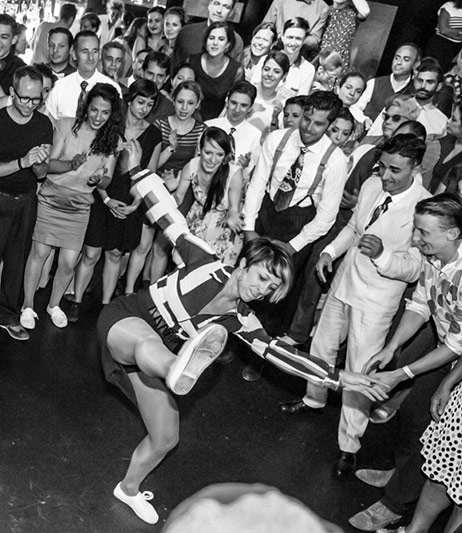 Jenny trained at The Doreen Bird College of Performing Arts and has been performing and competing pretty much her whole life. Winning her first competition at the age of 4, she went on to win the All England Championships Tap, Ballet & Modern divisions, winning the Tap division 3 years in a row. Discovering the Lindy Hop in 1992 it wasn't long before she was adding The US Open, American Swing Dance & UK Open Lindy Hop Championships to her many titles.
Starting her West End Debut in Andrew Lloyd Webber's Song and Dance with Wayne Sleep she continued to partner Wayne for the next 5 years in various shows, royal galas and guest appearances.
Jenny began Lindy Hopping 25 years ago in Anthony Van Laast's show "Souls in Motion" where she joined Zoots and Spangles dance company.
During those years Jenny has travelled the world teaching Master Classes, sharing her extensive knowledge of dance technique and exposing countless people to her love and passion for the dance and continues to do so. To many in the swing dance community she is thought of as one of the "Teachers Teachers".
Performing on some of the most prestigious stages in the world – The London Palladium, Royal Opera House, Radio City Music Hall, Carnegie Hall, The West End & Broadway. Including Soloist and Assistant Choreographer for the Original cast of The Broadway Musical SWING , The Tony Awards, Macy's Day Parade and The Blockbuster Movie The Polar Express with Tom Hanks.
Jenny has even performed at Her Majesty The Queen's residence Buckingham Palace with the boys from TAP DOGS which led to a collaboration with Paul Robinson, Dougie Mills and Joanna Goodwin creating The Tap Team, which gave regular classes at London's Pineapple Studios and toured England giving masterclasses.
During the last 11 years she has also coached, choreographed and performed on the top Prime Time TV shows of today…
Strictly Come Dancing, Strictly Christmas Special, The Peoples Strictly for Comic Relief, Strictly Dance Fever, So You Think You Can Dance and USA's Dancing With The Stars and Jazz/Tap coach on ITV's Dancing On Ice.
In past years she has been lead dancer for the filming of "How to" for Lindy Hop, Charleston, Boogie Woogie and Rock and Roll for BBC's Strictly Dance Fever.
Jenny also made history by bringing Swing Dance to The Houses of Parliament with Strictly star Robin Windsor. Launching UK's Dance Manifesto 2015 for the All Party Parliamentary Dance Group.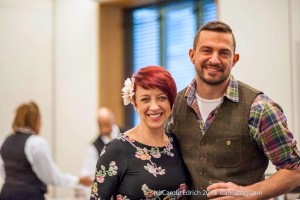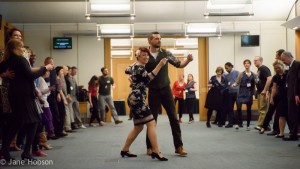 Jenny was principal choreographer to a stellar cast including Alfred Molina, Angela Bassett & Jim Burgess in the recently shown BBC2 6 part period drama series called "Close To The Enemy" written and directed by Stephen Poliakoff.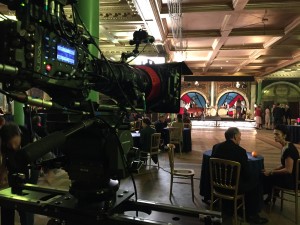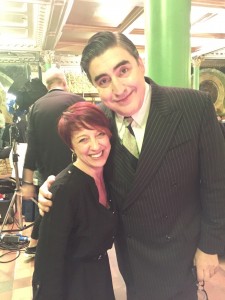 During the last season of Strictly Come Dancing she choreographed 11 exciting routines including The Winning Charleston of Katja Jones and Joe McFadden. Past memorable routines include Ed Balls "Gangnam Style" Salsa and Danny & Oti's Charleston.
Keeping in the Strictly family, this year she has also choreographed a group Lindy Hop Routine for the UK Tour of "Dance To The Music" starring Kristina Rianoff , Robin Windsor, Oksana Platero & Christopher Maloney.
Throughout the year Jenny also coaches, inspires and teaches the Lindy Hop, Charleston  and Authentic Jazz all over the world.